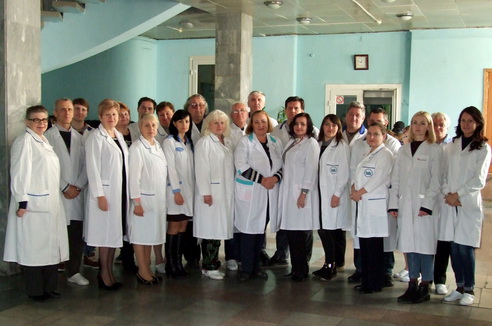 The State Scientific Research Laboratory for Quality Control of Medicines is a testing laboratory authorized by the Ministry of Health of Ukraine to conduct testing, research, scientific, scientific-practical and methodological works in the area of analysis of medicines.
Laboratory:
- Prequalified by the World Health Organization (WHO).
- Certified by the State Service of Ukraine for Drugs and Drug Control for the right to carry out quality control and safety of medicinal products in accordance with the field of certification regarding the organization of independent laboratory quality control of medicinal products.
- Accredited by the National Accreditation Agency of Ukraine in accordance with the requirements of DSTU ISO / IEC 17025: 2017, confirming its competence in the field of: physical and physico-chemical, biological, microbiological, toxicological and hygienic testing of drugs, substances, auxiliary substances, medicinal substances and medicinal plants herbal remedies, dietary supplements, medical products, perfumery and cosmetics, hygiene products, antiseptic, disinfectant and detergents, games and toys, materials and containers, food oduktiv; testing for radionuclide content in medicinal plant raw materials and medicinal herbs, drinking water and non-drinking water.
The quality management system of the Laboratory is certified by SE "Ukrainian Medical Certification Center" in accordance with the requirements of DSTU ISO 9001:2015 "Quality Management Systems. Requirements".
The staff of the laboratory is a team of research staff - professionals, including chemists, biologists, pharmacists, mathematicians, programmers, engineers, doctors and candidates of sciences. Each employee complies with the laboratory's rules and requirements, and is responsible for the work and the accuracy of the test results.
The laboratory has at its disposal all the necessary equipment for physico-chemical and microbiological research (according to the field of certification, Areas of accreditation and retraining), as well as a clinic of experimental animals for toxicological research and the necessary tests for quality control of medicines, cosmetics and dietary supplements mice, rats and guinea pigs).
We love our work, cherish our reputation and are always ready to help people - citizens of our country!