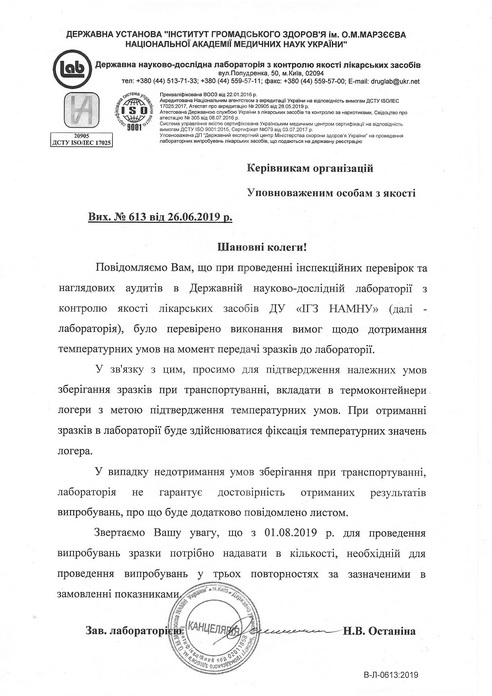 Note to Customers of our laboratory services!

We kindly ask you to enclose loggers in containers to confirm temperature conditions in order to confirm the proper storage conditions of the samples during transportation.

Upon receipt of samples in the laboratory will fix the temperature values of the logger.

In case of non-observance of storage conditions during transportation, the laboratory does not guarantee the accuracy of the obtained results.